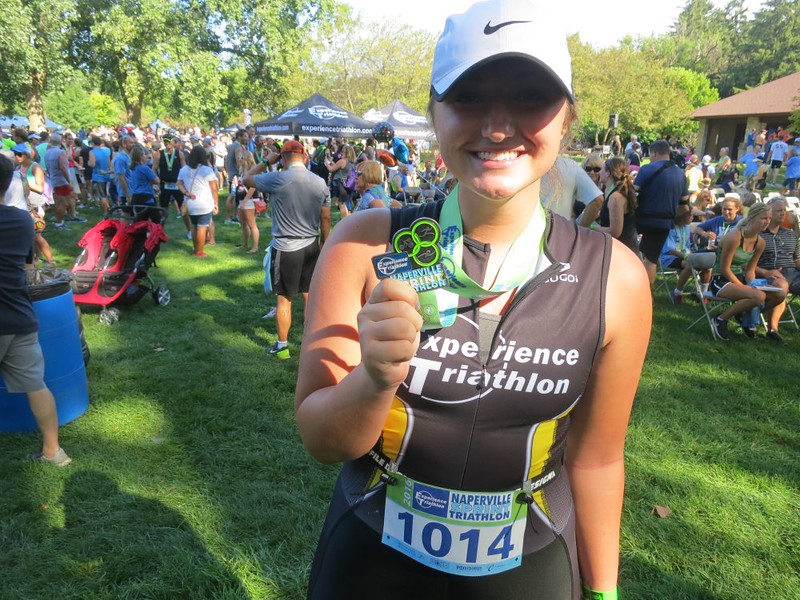 Sheri Demy felt pretty good Sunday about finishing her first triathlon.
"It's a great feeling," the Dyer, Ind., resident said, gulping water and munching on a bagel at the finish line. "I know I could have done better, but it was my first one and there were a lot of people keeping the same pace as me. The important thing is I finished."
Demy was one of more than 1,800 athletes from all over the Chicago area and beyond who participated Sunday in the 11th annual Naperville Sprint Triathlon.