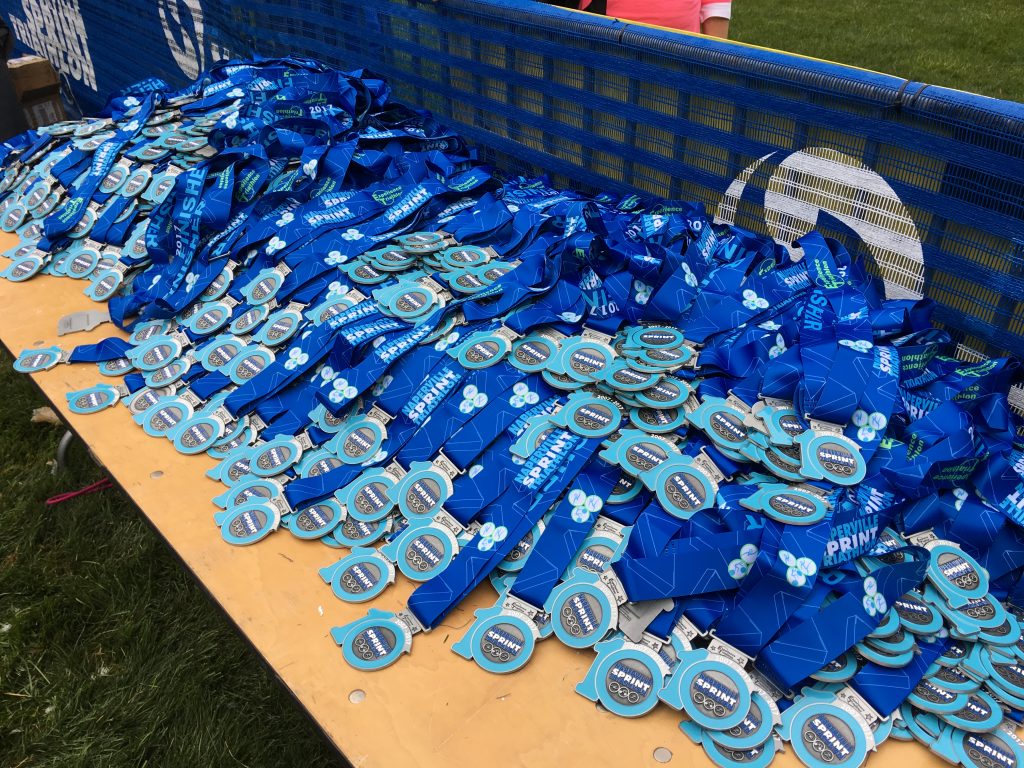 Race Awards
The top three finishers in each age group will receive, Gold, Silver and Bronze medals at the Naperville Sprint Triathlon Awards Presentation in the post race party area!
For the Sprint Triathlon, Sprint Relay, Duathlon and Aquabike, age groups are 9-12, 13-15, 16-19, then we move to 20-24 and continue in 5-year increments through age 80+.
For the Kids Triathlon, our younger athletes will be given top three awards in each age division for 7, 8, 9, 10, 11 and 12-year-old competitors.
ET Triple Award
The ET Triple Award recognizes athletes of all abilities who complete all three races in the annual Experience Triathlon Outdoor Race Series. This includes the ET Batavia Triathlon/Duathlon, the ET Lake Zurich Triathlon (Olympic or Sprint) and the ET Naperville Sprint Triathlon.
Award winners will receive a custom designed ET Triple race medal, discounts on future race registrations, gift certificates from event sponsors, and be recognized at a special award ceremony at the conclusion of the ET Naperville Sprint Triathlon.