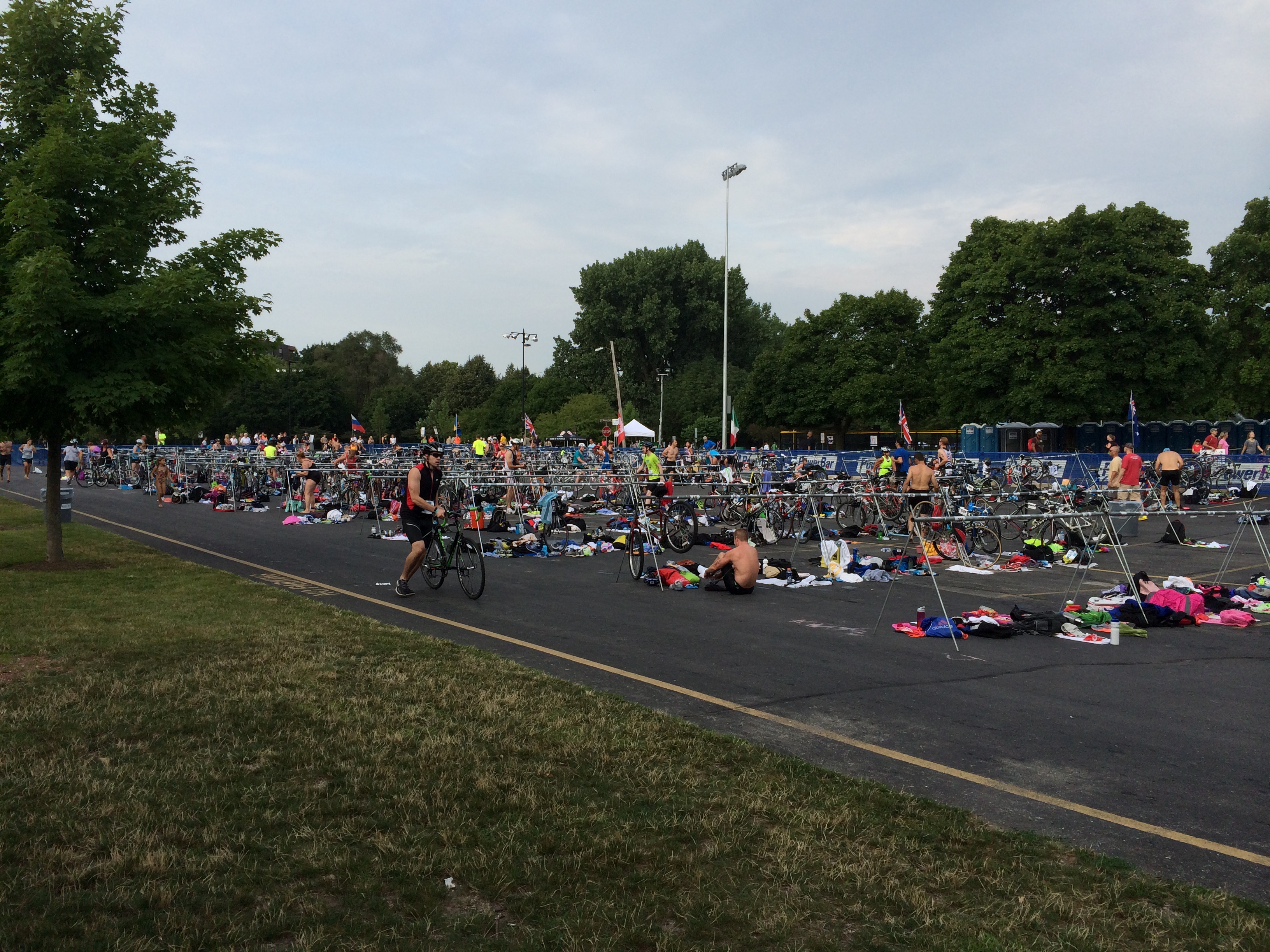 Race Course
Sprint Triathlon | Duathlon
Aquabike | Kids Triathlon
Starting Procedures | Location
Triathlon | Relay | Aquabike | Kids Triathlon
The Naperville Sprint Triathlon race course will offer competitors a time trial swim start as athletes enter the Centennial Beach Pool.  Four athletes will be started every 6 to 8 seconds at the Centennial Beach Pool.
Competitors will self seed themselves according to their own estimated swim times with the assistance of volunteers, race staff and signage race management has provided along the sandy beach front at the Centennial Beach Pool.  (Note: Estimated Swim Time Signs: 5 Minute Swim Time, 6 Minute Swim Time, 7 Minute Times, 8 Minute Swim Time, 10 Minute Swim Time).
Duathlon
Duathlon athletes will line up in the designated area in transition for the start.  The first run is a one mile loop through the park.
Aid Stations
Race Management will have aid stations at every mile along the 5K Run Course complete with Water, Gatorade, Ice and portable restrooms.  Naperville EMS will also be located at three locations along the 22K Bike Course and the 5K Run Course!
The Naperville Sprint Triathlon race course offers competitors with a 375 meter swim at the fantastic confines of the Centennial Beach Pool.  The event also offers a 2 loop 22K Bike Course in the neighborhoods surrounding Centennial Beach Park.  And finally, athletes will run a 5K run course along the DuPage River and neighborhoods surrounding the finish line at Centennial Beach Park.
Kids Triathlon Course | 7 – 12 (USAT Age Only)
For the first time the Naperville Sprint Triathlon will offer a shorter distance triathlon for our younger competitors 7 to 12 years of age.  These competitors will start 5 minutes after the start of the last adult competitor in the pool with a 175 meter swim.  These athletes will also ride just a 11K single loop bike course on the same course the adults will be racing earlier in the morning.  And finally, these young competitors will run a 5K finishing at the same finish line as everyone in the Naperville Sprint Triathlon!