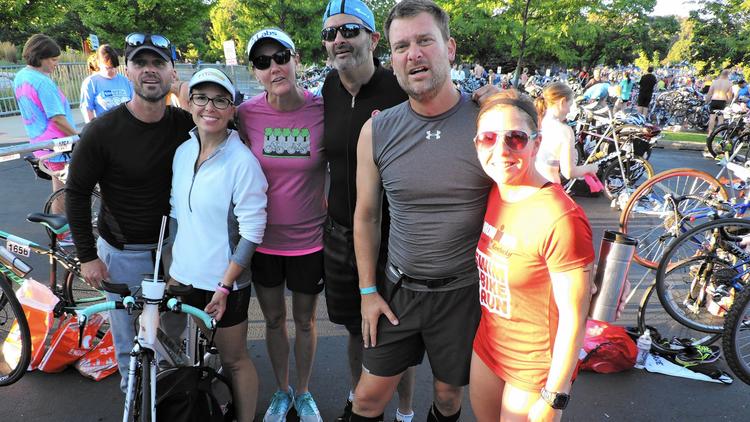 Kevin Berner, of Wheaton, and his wife Suzi returned to the Naperville Sprint Triathlon to defend their title.
"A bunch of our friends and us got together last year and decided to do this sprint triathlon here in Naperville, and we entered as teams," Kevin Berner said. "Three of the guys won the men's division in the team competition, and the women won theirs. And now we're back to try and defend our titles."
The ninth annual triathlon started at 7 a.m. with the 400 meter swim, followed by 12 miles of biking and a 5K run. Staging areas were already open by 5 a.m., and neighborhood streets were clogged with cars sporting bike racks and thousands of spectators making their way to cheer on friends and family.
Race director Bill Burke said 2,000 participants were expected Sunday, and that attendance was expected to be up slightly because of a conflicting event having been moved this year.