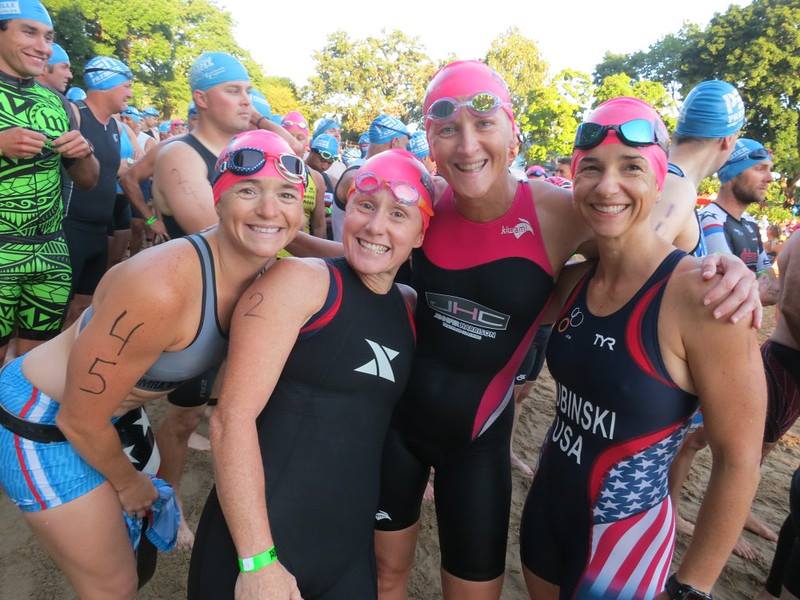 Athlete Zone
From beginners to seasoned veteran athletes…the right triathlon training and equipment will get you to the finish line!  Check out our partners in the Athlete Zone!
Triathlon Training
Experience Triathlon will get you ready!  A comprehensive triathlon training program has been designed for the Naperville Sprint Triathlon.  No matter your skill level, Experience Triathlon will get you there. Arrive at the starting line prepared, confident and injury-free.
GET READY TO RACE WITH EXPERIENCE TRIATHLON
Free Swim Lesson – $43.00 Value for a 30  minute private lesson!
Discounted ET Tri Club Membership – 50% Off Annual Membership Fee
Hire a Personal Coach
Open Water Swim Clinics at Centennial Beach
Tri 101 Seminar
Bike Course Preview Ride
Swim Course Preview
Race Day Clinics
ET Tri 150 – Beginner Tri Training Class – Summer 2018
Dates: June 16 – July 28, 2018 (note: no class on July 21)

Days: Saturdays
Times:  11:00 am – 12:30 pm
Location: ET Triathlon Training Center
LifeStart Central Park
4225 Naperville Rd. Lisle, IL 60532
That's why we're here. But that doesn't mean you have to. Whether you've run a marathon or never run a block, nothing makes us happier than helping our customers find the right shoe for their feet. We enjoy working with any customer looking for a good pair of shoes – whether you're a runner, a walker, a triathlete, or someone who works on their feet all day.
Our staff of 28 includes moms, dads, college students, newlyweds, teachers, professionals – even a biomechanist – and we all love to run. Some of us are recreational runners and some are competitive racers. We come in all sizes, shapes and ages. Our job is to find the shoe that fits your foot and your needs. We utilize two gait analysis systems and a personalized shoe fitting process. We'll even work with you to develop a training system.
But don't worry. While we've got loads of experience, you won't find lots of attitude. What you will see is our passion for helping customers and our desire to earn your trust. It's this knowledge and enthusiasm that's resulted in awards for the top running store in the United States and Naperville Small Business of the Year.
So run or walk on in. We can't wait to fit your feet.